Melbourne Salsa has a very simple philosophy: to bring you the very best in Latin dance, to make you feel good & feed your soul. We are all about sharing our love of Latin dance & bringing you fun and happiness into your busy lives.
Check out some our classes and events across Melbourne!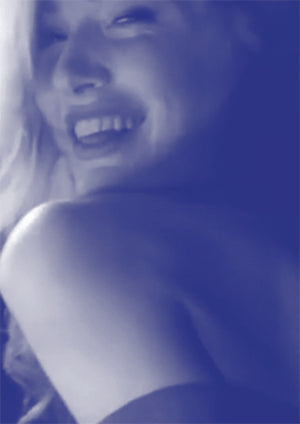 German Club Tivoli
Salsa Thursdays
Every Thursday come and join us across four levels of Modern Salsa and social dancing till late
Click Here for Details
Every Sunday
The Night Cat
Start your Latin dance journey with our Bachata Classes at 7:00PM, followed by Salsa Classes at 8:00PM.
Click Here for Details
Why Choose Us?
Established in February 2000, Melbourne Salsa founded founded the modern Salsa dancing scene in the heart of Melbourne.
We are the only school and promoter that offer dancers and non-dancers the full Latin Dancing experience from beginner Latin dance classes through to the ultimate live Latin big band experience.
WE LOVE BEGINNERS
Two left feet? We can fix that! Our beginner Latin dance classes are designed to teach you the absolute basic steps. Join at any time and learn at your own pace
NO PARTNER, NO WORRIES
We'll partner you up with someone at your level and will frequently rotate partners. If you BYO a partner that's fine too, you can share or not, up to you.
WE LOVE WHAT WE DO
Discover how to Latin dance with confidence and style in a welcoming and social atmosphere. We love what we do so come along and DANCE YOUR HEART OUT
Beginner?
Explore Our Range of Beginner Packages
We offer a range of beginner packages across group and private classes to help you fast track your latin dancing experience.
Beginner Offers
★★★★★

I have to thank you both Frank and Gabby and the Melbourne Salsa team for the amazing fun times I have had at all the Melbourne Salsa events. The instructors have personally provided me with so much inspiration, energy and passion, week after week to feel the heartbeat and appreciate the love of salsa, dance, and its music!

Chester Brown

2011
★★★★★

The teachers at Melbourne Salsa are fantastic and always bring new and interesting steps to the classes week after week.

I've done both casual group classes and private lessons and have always found that I've learnt a lot and have had lots of fun in the process. Thank you Melbourne Salsa

Amami Lincoln

2013
★★★★★

I started dancing to have fun and meet new people - and that's exactly what happened. Since then, I've come back each week, performed a few times, and haven't stopped smiling.

The people from that first class are now some of my best friends, and we're still laughing!

Pamela Moore

2016
★★★★★

Melbourne Salsa has shown me how to dance from the heart and encouraged me to be the best I can be. Inclusive and always welcoming, the Melb Salsa family makes you feel at home. With highly skilled and professional dance instructors, Melbourne Salsa is the best place in Melbourne to learn the skills of dance and most importantly enjoy the magic dance can bring!

Rebecca McDonald

2020
★★★★★

Frank & Gabby are true pioneers of the Melbourne Latin scene. Their classes are delightful, their events exceptional and their resilience in the face of Covid admirable.

Alexandra Alvarez

2022
★★★★★

My partner and I have been doing private lessons with Frankie for about a year, and it's been INCREDIBLE! We have learnt so much more than we could have ever in group classes and it feels like such an intimate experience.

Frankie has such a warm and friendly personality that immediately puts you at ease, making the learning experience all the more enjoyable. He tailors the class to our mood and energy of the day, and goes with the flow of how we are feeling that day.

We would highly recommend him to anyone looking to learn salsa or improve their skills. His private classes are a great way to receive one-on-one attention and really accelerate your learning. Thank you, Frankie, for such a wonderful experience!

Stephanie & Phil

2023